A wide range of non-refillable helium cylinders is available for you
0,14 m

3

for about fifteen balloons
0,20 m

3

for about twenty balloons
0,25 m

3

for about thirty balloons
0,32 m

3

for about forty balloons
0,40 m

3

for about fifty balloons
0,52 m

3

for about sixty balloons
Why choose our cylinders?
Inflating nozzle already fitted on the cylinder. No assembly to be carried out by the user.
Filling of cylinders a few days before shipment, which optimises their capacity and allows you to inflate the expected number of balloons according to their capacity.
Guarantee strip ensuring that the packaging has never been opened.
How to estimate your helium requirement?
First choose the balloons according to what you want to do or communicate. Their diameter will determine the volume of helium required, so that your balloons are well inflated, neither too much nor too little.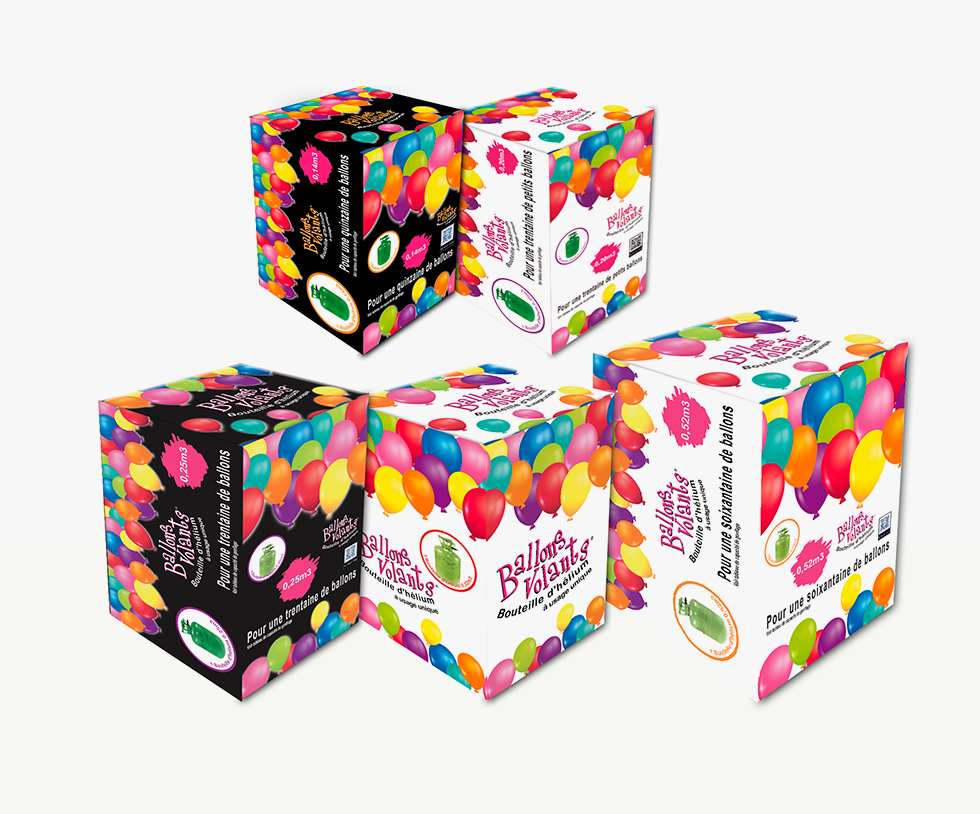 Volume of air in a balloon:
Ø 9″ = 0,006 m

3

Ø 10″ = 0,008 m

3

Ø 12″ = 0,014 m

3

Ø 16″ = 0,033 m

3

Ø 40″ = 0,052 m

3
Volume : 4/3 x 3,14 x radius3 (perfect sphere)
C = Circumference : Ø x 3,14
R = Radius
D = Diameter: radius x 2
Did you know that: 1 m3 of helium can lift 1 kg