Give air to your advertising!
Latex advertising balloons are perfect for creating an event.
Their advantages?
it is one of the cheapest advertising media on the market,
they carry your message high,
their shape and size are bound to catch the eye,
they are light, both in the air… and by post (the surprise is always there when the parcel is opened!).
Think of the natural latex balloon to communicate the highlights of your business, for your commercial operations. They promote impulse purchases.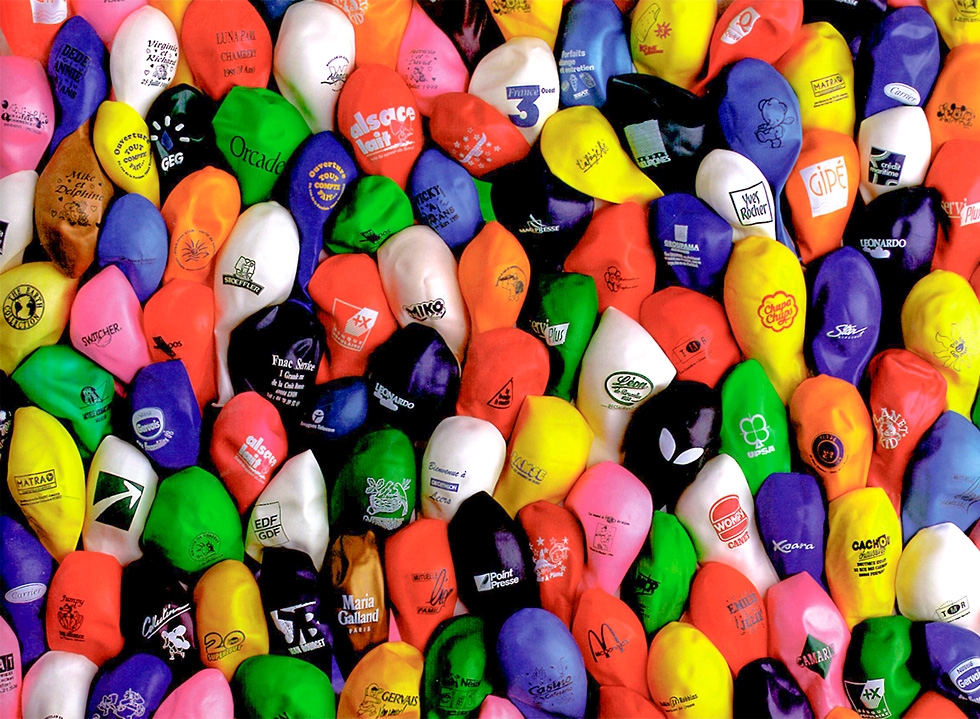 Personalise your balloons? It's very simple!
BallonPub prints your balloons on one side, two sides or all around. Depending on the process, you can choose one or more colours.
BallonPub has created a tool that will help you make your choice.
Discover all the technical information and templates in our catalogue.